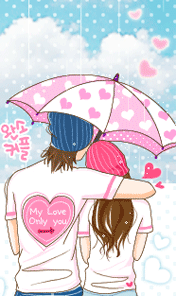 glitter-graphics.com
Me: I get it. Fan of self-flagellation, are you?
You: Get over yourself. I'm here because I see you're looking a bit dead behind the eyes.
Me: Sure, you are. I don't recall ever asking for a rescuer.
You: Suit yourself. I hate rabid fan girls anyway.
Me: Oh, I hope you're not talking about me, Mr. Pornographer.
You: You're calling me, Mr. Pornographer? That's rich.
Me: And true. Don't forget true.
You: Only if you admit that you're in denial.
Me: In denial about what?
You: Your everlasting love for my person.
Me: If by your person, you mean disgusting pig with the sensitivity of a dumb bell...
You: Just admit it.
Me: I'll admit to your stupidity. In fact, I'll vouch for it.
You: Fine. I'll give you this round. But only because I'm convinced you harbor such strong feelings for me.
Me: You are psychotic and you should get your head examined.
You: Wow. You really, REALLY like me.
Me: End of conversation.
You: Next time, there'll be tears.
Me: You wish, idiot.
You: Buh-bye now, fangirl. I'll look forward to our next battle.
Me: You're still an idiot.
You: We'll see.

glitter-graphics.com