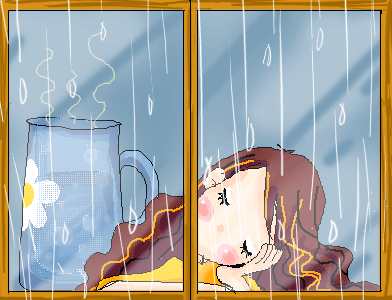 glitter-graphics.com
1. Honestly, what color is your underwear? BLACK
2. Honestly, what's on your mind right now? I NEED TO LOSE WEIGHT.
3. Honestly, what are you doing right now? BLOGGING INSTEAD OF WRITING, WRITING, AND MORE WRITING
4. Honestly, what did you do today? I ATE, I POOPED, I'M ABOUT TO CONQUER.
5. Honestly, do you think you are attractive? I HAVE MY DAYS.
6. Honestly, have you done something bad today? I'M ABOUT TO DO SOMETHING REALLY BAD TODAY.
7. Honestly, do you watch disney channel? HONESTLY, EVERYBODY WATCHES DISNEY,EVEN REALLY OLD FOLKS JUST WAITING TO KICK OFF.
8. Honestly, are you jealous of someone right now? YES, BUT I'M NOT ABOUT TO NAME NAMES.
9. Honestly, what makes you happy most of the time? MY FAMILY, CHEESIEST ANSWER AS THAT MAY SOUND.
10. Honestly, do you bite your nails? NO, NO COMPULSION WHATSOEVER TO DO SO.
11. Honestly, what is your mood right now? BLAH.
12.Honestly, have you had an eating disorder? ALWAYS.
13. Honestly, do you want to see someone this very minute? YES.
14. Honestly, do you have a deep dark secret? OF COURSE.
16. Honestly, do you hate someone right now? HATE--PROBABLY NOT. ANNOYED AT--DEFINITELY.
17. Honestly, who/what do you want to hug right now? IKUTA TOMA, HONEST TO GOD!
18. Honestly, are you in denial? I'VE NEVER KNOWN A DAY WHEN I WASN'T IN DENIAL.
19. Honestly, wouldn't you rather be having sex right now? I'M ABSTAINING, BUT HELL YEAH!
20. Honestly, do you like someone? I REALLY LIKE SOMEONE RIGHT NOW, BUT HE'S TAKEN.